I read this comic this week: https://questionablecontent.net/view.php?comic=3837 (and if you don't read QC – you should!)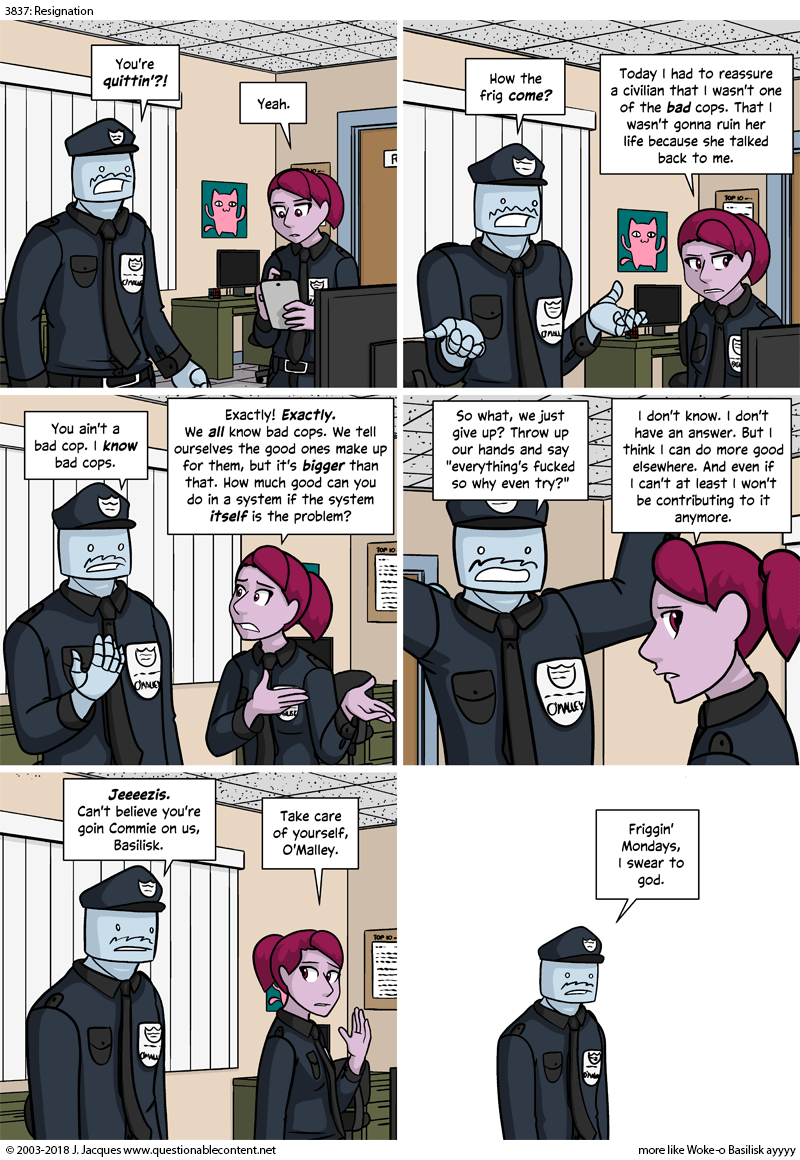 And I don't want to talk about the content per say – but rather when it's time to remove yourself from a bad spot.  I definitely had that in 2 jobs.  I knew things were turning sour and I couldn't see how to fix it without compromising myself/my ethics.  So it was time to start job hunting.
And this is true of relationships too.  Sometimes it's a catalyst like Basilisk (the purple lady in the comic) experienced that just makes her see it.  Sometimes it builds up over time and one day you look at the mountain of evidence and say, "Oh. Wow.  Ok, that isn't good anymore."
Knowing this is hard though.  I've always been afraid I'm going to "give up" on stuff too quickly, which sometimes means I "stick with" it MUCH longer than I should.  I hate giving up.  I hate admitting defeat.  I hate admitting I made mistakes.
But you know what, I like seeing reminders that I should look for catalysts.  I should listen to the piles of evidence. So should you.